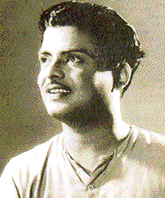 This is one of my favorite recipes and a popular one. I have been a HUGE FAN of my amma's sambhar... and the 'arachuvitta sambhar', as I would like to call is closer to my heart, seated deep inside my left ventricle which pumps it to nook and corner of my body...
When I first tried it, it was largely due to the telephonic conversation with my cousin who was doing his MBA then at Cardiff...
Sambhar endradhum ninaivikku varuvadhu ------------->
aana naan solardhu... murungakkai-chinna vengayam sambhaar...
can be improvised with several choice of veggies to go with either idlies or dosai or rice...
So, below is the one I have tried and tested to go with steamed rice...
You would need
- 1/2 cup of thuvaram paruppu (or popularly known as toor dhal in North India)
- 1 table spoon of ulundhu (urad dhal for the non-tamil-literate people)
- 3 table spoons of coriander seeds
- 1/2 tsp of vendhayam (fenugreek seeds)
- 4 red chillies
- 1 tbsp - kadalai paruppu (a.k.a. chenna dhal)
- Tamarind - 1 medium lemon-sized
- 1/4th tsp of turmeric powder
- Coconut gratings - about 1/2 cup
- 2 murungakkais chopped to 1.5 inch pieces (or can be obtained pre-chopped frozen at Indian grocery stores)
- 4 green chillies
- about 3/4th cup full of small red onions
- cooking oil
- seasonings, salt, garnishing, asofoetida (popularly known as perungayam) as preferred.
So, lets get to cooking it...
First, pressure cook the thuvaram paruppu. Meanwhile, prepare the 'arachu vidra' paste, for which in a frying pan, on medium to medium-high heat, fry the following things one by one - kadalai paruppu, ulundhu, vendhayam, red chillies, coriander seeds... as it fries, you would sense the flavour emanating slowly... now add the grated coconut and let it turn light brown... take it off the flame and set it aside to let it cool, before it could be blended into a good paste...
Meanwhile, tamarind is soaked in warm water and tamarind juice is made out of it.
In another cooking vessel, add some cooking oil and season with mustard seeds and cumin seeds. As it splatters, add some perungayam and karivepillai (curry leaves). Then, add the small onions and fry it until it loses the eye-burning phosphoric acid... followed by murungakkai... let it also fry for a while until it shrinks a bit...
Then, add the tamarind juice... let it boil in medium - to medium high heat until the raw smell volatilizes and vanishes into thin air. Meanwhile, prepare the "arachu vitta" paste in the blender, adding water such that it is like a thick and well blended out paste... add this to the boiling "pre-sambhar"... now add salt as you desire to allow it to penetrate the veggies, followed by turmeric powder.... and let the contents boil for like 7-10 min (standardization would come with experience :-)... afterall cooking is no different from research!)...
Meanwhile, mash up the thuvaram paruppu from the cooker and add it about 2 minutes before pre-sambhar moults to sambhar... and finally - add garnishings - like curry leaves and coriander leaves to please that "culinary eye"... taste a bit and adjust the salt to have the neurons in the taste buds depolarize and hyperpolarize to have some endorphins secrete in the brain and have your Parotid/Sub-mandibular and sub-lingual salivary glands to wake up from slumber...
Sambhar ready makkale... easyy....
Ippo yaarukaadhu improvise pannardhukku mood irundha - add a small block of jaggery in the final phases - ada ada adaaa... idhu dhaan da Sambaar...